Protect Your Smile for Life

with Quality Preventive Dentistry
 Maintaining healthy teeth and gums is a lifelong journey, and you need the support of a true professional every step of the way. At Windermere Center for Dentistry, Dr. Rapport looks forward to helping you enjoy a stronger, more confident smile through our team's dedicated efforts. We provide several preventive services that are designed to both catch and treat potential dental problems at their earliest stages possible, saving you from bigger oral healthcare threats down the road. Contact our office today to schedule your first checkup and cleaning!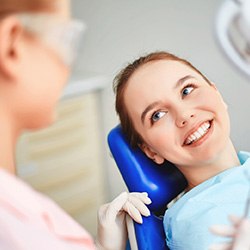 Checkups & Cleanings
Typically, we recommend that every child, teenager, adult attend at least two checkups and cleanings each year, or one every six months. This is because even patients who brush and floss as they should still fall victim to subtle dental problems that may go unnoticed for too long by untrained eyes. During these professional visits, our team will be as thorough as possible, inspecting each tooth, the jaw, the gum tissue, any existing restorations, and more in order to discover any signs of damage or disease. If treatment is needed, we will review our recommendations with you in full detail so that you understand your options. Additionally, in-depth cleanings help banish decay-causing plaque and tartar from the tooth and gum surfaces so that your smile stays strong and healthy. Our talented hygienists will also get rid of minor staining so that your teeth look just as good as they feel.
---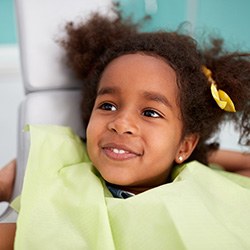 Children's Dentistry
Growing smiles need dedicated dental care, but it can be a drain on your time and finances to have to take your loved ones to a pediatric dentist. At Windermere Center for Dentistry, we love treating the whole family in one convenient location! Our team's warm, patient attitude is perfect for your son or daughter, and our kid-friendly services (like dental sealants, fluoride, and more) can make a big difference in the health and strength of their special teeth.
---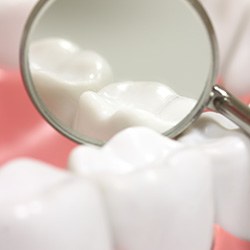 Dental Sealants
Dental sealants are a simple and effective service that can protect your teeth from cavities – particularly the chewing surfaces on back teeth that food particles are attracted to. We'll directly apply the sealant to these areas; the patient won't even realize it's there at all, but the barrier will keep the tooth relatively clean and free of harmful bacteria. Sealants are a great preventive option for young children who are still learning how to brush and floss, as well as adults who have a smile that's particularly sensitive to tooth decay.
---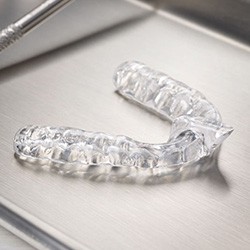 Nightguards for Bruxism
Bruxism is a common and damaging dental problem; you probably know it better by the term "teeth grinding." Teeth grinding can strike at any time, but it's likely to happen while the patient is asleep, leaving them unaware of why their teeth are becoming worn-down and their jaw is hurting. At our practice, we're well-aware of the signs of bruxism, and we'll be sure to recommend a custom-made nightguard when needed. The use of a nightguard provides a strong and stable barrier between the rows of teeth, limiting the damaging effects of grinding so that patients can rest easy.
---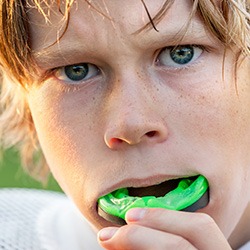 Sportsguards
If you or your child is a seasoned athlete, it's important to keep smiles safe from potential physical contact with hard objects or other enthusiastic players. That's why we strongly recommend using a sportsguard – and not the "one-size-fits-all" model from the athletics store. Dr. Rapport can design a personalized oral appliance that fits comfortably, feels sturdy, and provides plenty of solid protection for teeth and gums.
---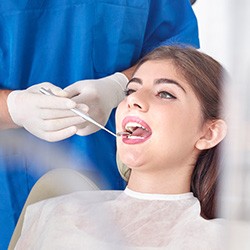 Oral Cancer Screening
Oral cancer may not be as widely discussed in the dentist's office as gum disease and cavities, but that doesn't mean it isn't dangerous – in fact, nearly half of the people diagnosed this year won't be alive five years later. This is because oral cancer can easily remain unnoticed until it's reached its destructive, advanced stages. Dr. Rapport closely monitors patients' smiles during each routine checkup with a thorough oral cancer screening, and she and the rest of our team will be sure to raise the alarm if we notice any warning signs that could suggest the presence of cancerous cells, such as strange lumps in the mouth or slow-healing sores.
---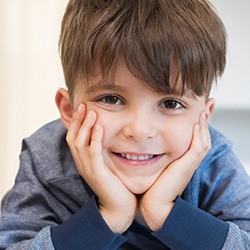 Fluoride Treatment
Fluoride is a natural mineral that exists in many foods and has been added to countless community water supplies here in the United States. This is because research has clearly shown fluoride to have a beneficial effect on oral health; in fact, children who have grown up drinking fluoridated water are shown to have stronger teeth that are less cavity-prone than their not-so-lucky counterparts on average. If you and your family aren't getting enough exposure through tap water, though, that's not a problem. Our team offers professional fluoride applications that can be a regular and beneficial part of regular checkups and cleanings.
---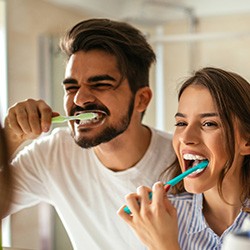 Oral Hygiene Products
Caring for your smile well at home is just as important as maintaining regular checkups and cleanings here at Windermere Center for Dentistry! That's why our team wants to ensure that you and your loved ones have the best tools imaginable to do so. We're happy to recommend toothpaste, mouthwashes, and other oral hygiene products that provide high-quality results – in fact, many of our families use them every day.