Meet Your Windermere Dental Team
At Windermere Center for Dentistry, Dr. Rapport is proud to have the support of a friendly, dedicated, and highly experienced team as she cares for patients in need. Our tight-knit group excels at helping visitors feel warmly welcomed, and their skills in oral hygiene, dental assisting, and more will be clear to you from the very first visit. To learn more about them, continue reading below: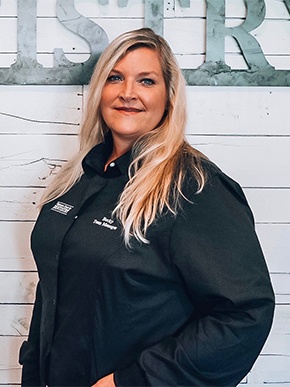 Rebecca ("Becky"), Practice Manager
Becky's career in dentistry spans over 30 years so far, and she first joined our office in May of 2009. She has her Bachelor's in Business/Marketing and is a current AADOM member. She is responsible for all of the administrative duties at Windermere Center for Dentistry, including budgeting office expenses, handling staff scheduling, verifying insurance, and much more. She is so proud of the team members here and how they always take the time to make sure every patient is comfortable and feels special. Becky strives to make each patient a priority and to ensure everyone enjoys their visit to the office. Plus, she treats every visitor like they were a member of her own family! Becky was born in Virginia and moved to Atlanta for 20 years before finally coming to Orlando in 2007. Whenever she has free time, she enjoys traveling and exploring new places, working on interior design projects, entertaining friends, cooking, and enjoying quality time with her husband and two daughters.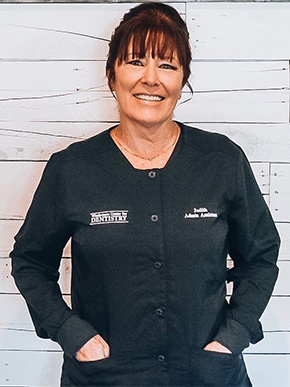 Judith, Receptionist
Judith is the first friendly face you'll see here at Windermere Center for Dentistry, and she handles patient check-in and check-out, coordinating treatment plans, processing insurance, and much more. She grew up on the Treasure Coast, began her career in dentistry in 1990 and joined our practice in 2014. She is certified in CPR and has her personnel certification in expanded duties of dental auxiliary as well as her radiological health and safety license She greatly enjoys working for a dentist like Dr. Rapport who genuinely loves her career and encourages an atmosphere of mutual trust and respect with her patients. Plus, her long-term knowledge of dentistry and gentle, kind demeanor helps her provide outstanding patient care every day at the front desk. When she isn't busy at work, Judith spends time with her beautiful family of three children and eight grandchildren. She also enjoys cycling, participating in the creative arts, sewing, and gardening.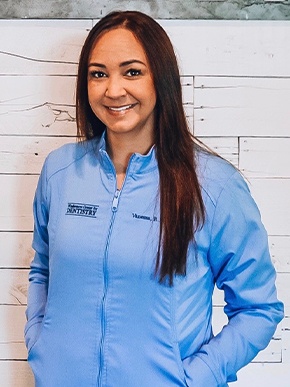 Vanessa, Dental Hygienist
Vanessa is originally from Venezuela and now lives in Winter Garden. She earned her education from Valencia College and is a Certified Registered Dental Hygienist (CRDH). She also has her Expanded Functions and local anesthesia administration certifications. She loves the great teamwork and caring staff members here at Windermere Center for Dentistry. She always does her best to help patients feel comfortable and at ease throughout their appointments, providing outstanding care and taking the time to get to know them! Whenever she isn't busy at work, Vanessa spends quality time with her husband and teenage daughter. She also really enjoys traveling, especially to the beach.